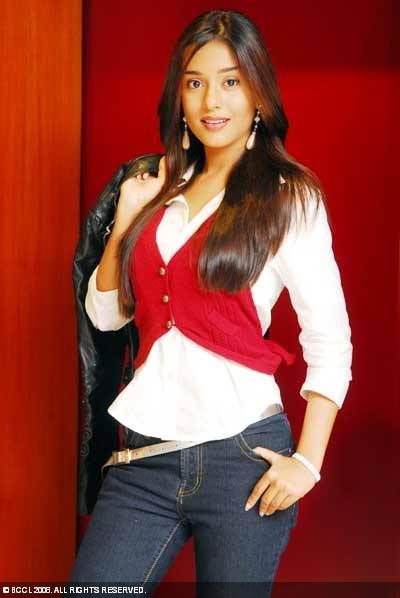 Despite all the link-up rumours, Amrita Rao is insistent - she has never had a boyfriend. Not now, not before, not ever!

"I don't want a relationship just for the heck of it. I'm the kind of girl who would get married to her first boyfriend. I believe that is the luckiest," she says.

What she can't fathom is why people find it so hard to believe. "I have friends, some of them are even living abroad, who are attractive little things but haven't been in a relationship ever. They are my age and don't have boyfriends. We're young, attractive and don't have boyfriends and it is okay!" she says.

Are her Bollywood innings also the result of such a thought out approach? "My journey in Bollywood has been an easy ride and I've been picked up for the best roles of my career miraculously. For Vivah, Sooraj Barjatya chose me based on my short performance in The Legend of Bhagat Singh.

Farah Khan took me in Main Hoon Na in a tearing hurry. I was the last girl she auditioned, and she was running out of time and asked me to join the team. Ishq Vishq was because of a commercial and all this good work led to only better work!" says Amrita, adding, "I'm appearing in Shortcut with Akshaye Khanna and Arshad Warsi, in which I'm glamming it up, Victory - a cricket-based film with Harman Baweja and Shyam Benegal's Mahadev Ka Sujanpur this year.

And bagging the Benegal film has added to my CV as an actor. Just working with him makes me feel a part of the group that comprised Shabana Azmi, Smita Patil and Rekha." And just what was it that made her journey a smooth ride? "That I have no godfathers and superstar boyfriends! I'll do it alone. Slowly and steadily, I'll make my way to being the number one heroine," she answers.